Overview | Grants/Awards | Teaching

Rothschild is an astrobiologist/ synthetic biologist at NASA Ames specializing in molecular approaches to evolution, particularly in microbes. She is the faculty adviser to the Brown-Stanford iGEM team. The 2011 team won blue ribbons at the NY Maker Faire, placed in the top 4 and won Best Presentation at the Americas regionals, and made "sweet 16" and won best new application at the Worlds at MIT. The 2012 team won Best New Part at the regionals, and placed in the sweet 16 out of 190 teams worldwide! And the 2013 team advanced from the North American Regionals to present a record-breaking four projects at the World Jamboree November 2013.

Download Lynn Rothschild's Curriculum Vitae in PDF Format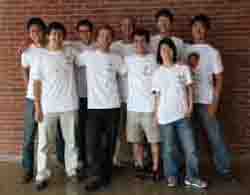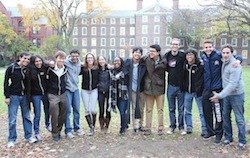 2012 Stanford-Brown iGEM team!

2013 Stanford-Brown iGEM team!