Professor Zerner's areas of interest include the history of art and architecture in Latin America, particularly with respect to the histories of landscape design, buildings, and cartography.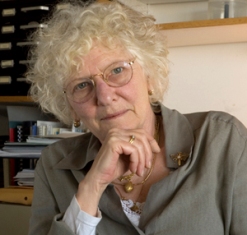 CATHERINE ZERNER
Professor of History of Art and Architecture
History of Art & Architecture
Phone: +1 401 863 3212
Phone 2: +1 401 863 1175
E-mail: Catherine_Zerner@Brown.EDU

Catherine Zerner's Brown Research URL:
http://research.brown.edu/myresearch/Catherine_Zerner

Are you Catherine Zerner? Click here to edit your research profile.