Most of my research investigates issues that stand at the intersection of sociology and public policy. I wear the hat of a demographer, so I naturally lean toward population studies and the use of censuses and surveys. I am presently involved in a wide range of research projects in a variety of geographic settings. Current research on the United States includes studies of immigrant adaptation in schooling, family and the labor force. I am also working on new methods for analyzing residential segregation that can reflect the increasing ethnic diversity of contemporary America's urban areas. In developing societies I study the determinants of migration, urbanization, and their demographic and environmental consequences.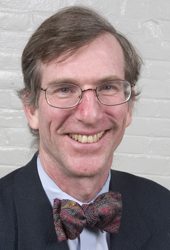 MICHAEL WHITE, Ph. D.
Professor
Sociology
Phone: +1 401 863 1083
E-mail: Michael_White@Brown.EDU

Michael White's Brown Research URL:
http://research.brown.edu/myresearch/Michael_White

On The Web:
Michael White home page
http://www.brown.edu/Departments/Sociology/faculty/mwhite/

Brown collaborators:
Are you Michael White? Click here to edit your research profile.