Martin Keller has made major research contributions to the understanding and treatment of mood disorders. He has performed research on the longitudinal course and neuropsychopharmacology of affective disorders and anxiety disorders and on the causes, pathophysiology, treatment, and prevention of depression. He has received more than 20 research grant awards from the National Institutes of Health (NIH) and numerous grants from research foundations and the pharmaceutical industry.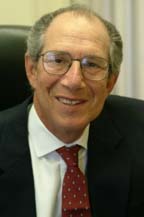 MARTIN KELLER, MD
Professor Emeritus of Psychiatry & Human Behavior
Psychiatry & Human Behavior
Phone: 401 444 1919

Martin Keller's Brown Research URL:
http://research.brown.edu/myresearch/Martin_Keller

Are you Martin Keller? Click here to edit your research profile.