1) Organization of treatment services, esp. linkage to comprehensive services.
2) Role of primary care in diagnosis and management of substance abuse
3) Integration of correctional and community services for addicted offenders.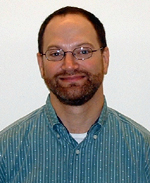 PETER FRIEDMANN, MD, MPH
Professor of Medicine and Professor of Health Services, Policy & Practice
Medicine and Health Services, Policy & Practice
Phone: +1 401 444 3347
Phone 2: +1 401 444 3830
E-mail: pFriedmann@lifespan.org

Peter Friedmann's Brown Research URL:
http://research.brown.edu/myresearch/Peter_Friedmann
Brown collaborators:
Are you Peter Friedmann? Click here to edit your research profile.