Suzanne Colby's research interests include laboratory and clinical studies, treatment development, and instrumentation research related to adolescent and young adult substance use disorders. She is currently the principal investigator of a NIAAA-funded grant "Brief Alcohol Intervention for School-to-Work Transitions" and co-investigator on eight other NIH grants focused on innovative interventions targeting heavy drinking, HIV risk behavior, and smoking in various polulations including adolescents, young adults, adults receiving emergency medical care, and adults with schizophrenia.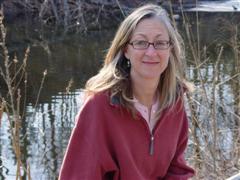 SUZANNE COLBY, PHD
Professor (Research) and Director of Postdoctoral Training
Center for Alcohol and Addiction Studies
Phone: +1 401 863 6655
Phone 2: +1 401 209 5717
E-mail: Suzanne_Colby@Brown.EDU

Suzanne Colby's Brown Research URL:
http://research.brown.edu/myresearch/Suzanne_Colby

On The Web:
Motivating teenagers to avoid alcohol abuse
ER counseling on alcohol helps teens stop drinking/reckless behavior

Brown collaborators:
Collaborators at other institutions:
David Abrams
Janet Billson
Christina Lee
Raymond Niaura
Cassandra Stanton
Are you Suzanne Colby? Click here to edit your research profile.