I combine archaeology, history, and anthropology to study colonialism, landscapes, and cultural diversity and difference. My archaeological and historical studies in New England focus on colonial encounters between Indigenous peoples and Europeans, with an emphasis on tracing the lives and experiences of Native Americans in postcolonial contexts. I am currently doing research on Native American monuments that explores the relationship between commemoration and ideas about colonialist erasure, attempting to build connections between place-making, community histories and memories, and archaeology.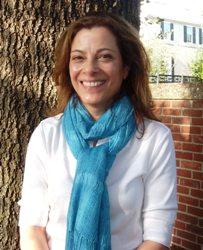 PATRICA E. RUBERTONE, Ph.D. S U New York-Binghamton 1979
Professor of Anthropology and Departmental Graduate Supervisor
Anthropology
Phone: 401-863-7053
Phone 2: 401-863-3251
E-mail: Patricia_Rubertone@brown.edu

Patrica E. Rubertone's Brown Research URL:
http://research.brown.edu/myresearch/Patrica_E._Rubertone

Are you Patrica E. Rubertone? Click here to edit your research profile.