Matthew Gutmann's research and teaching focuses on democracy and social change; poverty, inequality, and development; health; gender; and militarization.

Overview | Research | Grants/Awards | Teaching | Publications

Matthew Gutmann is Professor of Anthropology and Faculty Fellow at the Watson Institute for International Studies at Brown University. As a scholar, his research and teaching has focused on studies of men and masculinities; public health; politics; and the military. He has published books and articles in English, Spanish, Portuguese, French, and Turkish, including The Meanings of Macho: Being a Man in Mexico City; The Romance of Democracy: Compliant Defiance in Mexico City; Fixing Men: Sex, Birth Control and AIDS in Mexico; and Breaking Ranks: Iraq Veterans Speak out against the War (with Catherine Lutz). Most of his ethnographic research has been conducted in Mexico, though he has also conducted collaborative research on and with UN Peacekeepers in Haiti and Lebanon. From 2009 to 2013, he was Vice President for International Affairs at Brown, leading the University's efforts to build collaborations and exchanges with leading institutions around the world, recruit top faculty and students from across the globe, and oversee major programs relevant to internationalization. He has also been a visiting professor in China, France, Mexico, and Spain. In addition to working in Latin America for the last two decades, Gutmann's undergraduate major was modern and classical Chinese.

Download Matthew Gutmann's Curriculum Vitae in PDF Format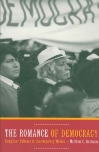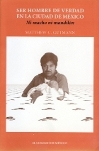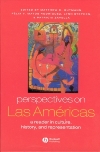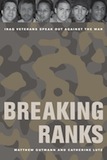 MATTHEW GUTMANN, Ph.D. University of California, Berkeley, 1995
Professor of Anthropology; Faculty Fellow, Watson Institute for International Studies
Anthropology
Phone: 401/863-7732
E-mail: gutmann@brown.edu

Matthew Gutmann's Brown Research URL:
http://research.brown.edu/myresearch/Matthew_Gutmann
Brown collaborators:
Collaborators at other institutions:
Federico Besserer, Universidad Autonoma Metropolitana-Iztapalapa
Katherine E. Bliss, Georgetown University
Hector Carrillo, Northwestern University
Sylvia Chant, London School of Economics
Gloria Gonzalez-Lopez, University of Texas
Jeffrey Lesser, Emory University
Felix V. Matos Rodriguez, Hunter College
Lynn Stephen, University of Oregon
Ivonne Szasz, Colegio de Mexico
Mara Viveros, Universidad Nacional de Colombia
Patricia Zavella, University of California, Santa Cruz
Are you Matthew Gutmann? Click here to edit your research profile.