Professor Anderson has research interests in comparative human development; folklore; self and identity; new ethnic group formation; refugees; diaspora and displacement; multiraciality; new Asian Americans; Asian ethnonationalism; Southeast Asia; Arctic; and Asian America.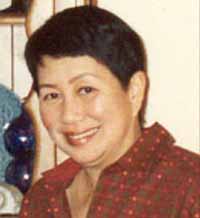 WANNI ANDERSON, Ph.D., U. Pennsylvania, 1973
Adjunct Professor of Anthropology (research) & Visiting professor of American Studies
Anthropology
Phone: +1 401 863 7060
Phone 2: +1 401 863 3251
E-mail: Wanni_Anderson@Brown.EDU

Wanni Anderson's Brown Research URL:
http://research.brown.edu/myresearch/Wanni_Anderson

Collaborators at other institutions:
not a present

Are you Wanni Anderson? Click here to edit your research profile.