Shreyas Mandre's research interests include:

Fluid structure interaction, interface-driven flows, environmental and ecological fluid mechanics, biomechanics, analytical and numerical solution of partial differential equations, optimization, etc.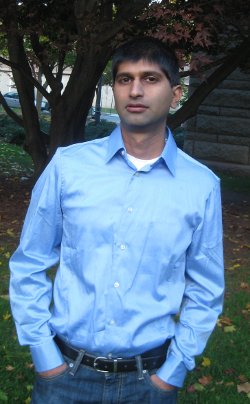 SHREYAS MANDRE
Assistant Professor of Engineering
School of Engineering
Phone: +1 401 863 2602
Phone 2: +1 401 863 2602
E-mail: Shreyas_Mandre@brown.edu

Shreyas Mandre's Brown Research URL:
http://research.brown.edu/myresearch/Shreyas_Mandre

On The Web:
Mandre lab

Brown collaborators:
Collaborators at other institutions:
L. Mahadevan, Harvard University
Michael Brenner, Harvard University
Neil Balmforth, University of British Columbia
Madhusudhan Venkadesan, National Centre for Biological Sciences, Bangalore, India
Mahesh Bandi, Okinawa Institute of Technology, Okinawa, Japan
Anja Slim, Harvard University
Amala Mahadevan, Boston University
Ning Wu, Colorado School of Mines
Shmuel Rubinstein, Harvard University
Tobias MM Schneider, Harvard University
Are you Shreyas Mandre? Click here to edit your research profile.