Professor Ackerman focuses on philosophy in literature, bioethics, and moral psychology. Her current work addresses philosophical themes in the work of Sir Thomas Malory, as well as the ethics of end-of-life issues. She also writes short stories, poems, and a monthly op-ed column.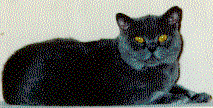 FELICIA NIMUE ACKERMAN, Ph.D., University of Michigan, 1998; A.M., University of Michigan, 1976; B.A. Cornell University, 1968, summa cum laude in philosophy, with distinction in all subjects, and first in class
Professor of Philosophy
Philosophy
Phone: +1 401 863 3240
Phone 2: +1 401 863 2718
E-mail: Felicia_Ackerman@Brown.edu

Felicia Nimue Ackerman's Brown Research URL:
http://research.brown.edu/myresearch/Felicia_Nimue_Ackerman

Are you Felicia Nimue Ackerman? Click here to edit your research profile.