My research focuses on statistical methods for meta-analysis, the quantitative synthesis of information from observational and experimental studies. I am concentrating on developing methods and software for simultaneously comparing many treatments for a medical condition in order to determine which is best. I also develop models to enable doctors to work with patients to choose the best treatment through single patient experiments and models for predicting kidney function using multi-study data.

Overview | Research | Grants/Awards | Teaching | Publications

Christopher H. Schmid, PhD is Professor of Biostatistics and directs its Masters Program and is a founding member of the Center for Evidence Based Medicine in Public Health. He is Fellow of the American Statistical Association (ASA), elected member of the Society for Research Synthesis Methodology, Editor of Research Synthesis Methods, statistical editor for the American Journal of Kidney Diseases and was Chair of the Section on Health Policy Statistics at ASA. Major research interests include development and application of Bayesian models to clinical research and statistical methods and computational tools for meta-analysis and N-of-1 studies. Current research focuses on methods for analyzing multivariate data in meta-analysis, development of open source meta-analysis software for standard and advanced methods that incorporates R and Bugs, development of predictive models from individual patient data collected from multiple data sources and modeling of data from single patient studies for incorporation into mobile phone and tablet applications. He consults extensively with government, academia and industry and serves on several data safety monitoring and grant review committees.

Download Christopher Schmid's Curriculum Vitae in PDF Format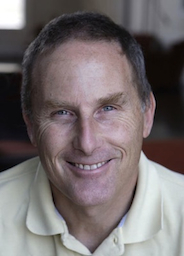 CHRISTOPHER SCHMID, PhD
Professor of Biostatistics
Public Health-Biostatistics
Phone: +1 401 863 6453
E-mail: Christopher_Schmid@brown.edu

Christopher Schmid's Brown Research URL:
http://research.brown.edu/myresearch/Christopher_Schmid
Brown collaborators:
Collaborators at other institutions:
Jesse Berlin, Johnson and Johnson
Joseph Cappelleri, Pfizer
Joseph Coresh, Johns Hopkins
Kay Dickersin, Johns Hopkins
Naihua Duan, Columbia
Tom Greene, U Utah
Jessica Gurevitch, SUNY Stony Brook
Julian Higgins, Bristol U
Lesley Inker, Tufts
Jeroen Jansen, MAPI Values
Richard Kravitz, UC Davis
Andrew Levey, Tufts
Tim McAlindon, Tufts
Kerrie Mengersen, U Queensland
David Moher, Ottawa
Sally Morton, U Pittsburgh
Ingram Olkin, Stanford
Inga Peter, Mt Sinai
Georgia Salanti, University of Ioannina
Ida Sim, UCSF
Gavin Stewart, U York
Sunita Vohra, U Alberta
Chenchen Wang, Tufts
Are you Christopher Schmid? Click here to edit your research profile.