We study cellular stress responses that control activity of accurate and mutagenic DNA repair processes and cell fate decisions following DNA damage by carcinogenic chemicals and anticancer drugs.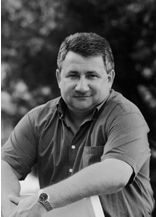 ANATOLY ZHITKOVICH, PHD
Professor of Medical Science
Pathology & Laboratory Medicine
Phone: +1 401 863 2912
E-mail: Anatoly_Zhitkovich@Brown.EDU

Anatoly Zhitkovich's Brown Research URL:
http://research.brown.edu/myresearch/Anatoly_Zhitkovich

Collaborators at other institutions:
Dr. Paula Morais (University of Coimbra, Portugal)

Are you Anatoly Zhitkovich? Click here to edit your research profile.