American Recovery and Reinvestment Act (ARRA) and Research at Brown
The federal government's expansion of funding for basic science and university-based scientific research is an acknowledgement of the vital role of research universities in the nation's economy. Universities, like Brown, are often the largest employers in states and municipalities, and the teaching and research that takes place within them provides the foundation for innovation and sustainable long term economic growth. Brown has positioned itself to compete for this vital infusion of economic stimulus funding from the ARRA that is already making an enormous positive impact on the University's research. This federal investment is benefitting the University, the community, and our broader society.
The cutting-edge research at Brown that is funded through ARRA will serve to fulfill many of the goals of the stimulus package, such as making advances in health care treatments and delivery, energy research, and perhaps most importantly job retention and creation.
The Office of the Vice President for Research is pleased to detail the successes of our researchers towards these important goals. Information will be updated on a regular basis on this site, and also reported to the government at recovery.gov.
Recent News

Stimulus Funding for Brown University Research Surpasses $33M
Brown University faculty secured more than $33 million in research grants through the American Recovery and Reinvestment Act (ARRA) during its first year, generating vital funding important to academic research and economic growth.
More than 47 individual research awards are included among the Brown awards from ARRA, an economic stimulus measure Congress passed in early 2009. ARRA funding is intended to stimulate job creation and make investments that have long-term benefits. Learn more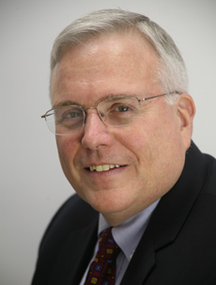 ProJo OpEd: Funding for Science Boosts R.I. Economy
Vice President for Research Clyde Briant (shown) and Peter Alfonso, vice president for research and economic development at the University of Rhode Island, discuss the importance of ARRA funding and the importance of research in improving the local economy. Read the column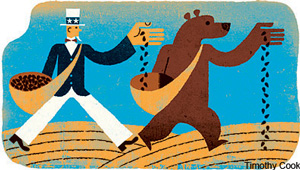 Brown Alumni Magazine features stimulus-funded projects
When President Obama signed the American Recovery and Reinvestment Act in February, he hoped that this stimulus bill would both create jobs in the short term and support research to promote the economy's health in the long term. Since then, Brown researchers have collected more than $31 million in stimulus funds, most of it from the National Institutes for Health (NIH) and the National Science Foundation (NSF). Read the article
Rena Wing, director of the Weight Control and Diabetes Research Center at the Miriam Hospital and a professor of psychiatry and human behavior in Brown's Alpert Medical School, is the principal investigator behind six new research grants worth more than $12 million from the National Institutes of Health (NIH). Read the article
Brown Obtains state-of-the-art instruments through the NSF's Major Research Instrumentation Grants Program. More information
ARRA Reports
Contacts
Brown researchers:
Anne Windham, Office of the Vice President for Research
Anne_Windham@brown.edu,ext. 3-2129
External queries (related to Brown's response to the ARRA Stimulus):
Tim Leshan, Director of Government Relations and Community Affairs
http://www.brown.edu/Administration/PAUR/cgr/
Tim_Leshan@brown.edu, (401) 863-2552