My primary research interests are in computer vision and artificial intelligence. I am also broadly interested in algorithms. Most of my work is motivated by problems in vision but I am insterested in developing techniques that are widelly applicable within AI, including to problems in natural language understanding and pattern recognition.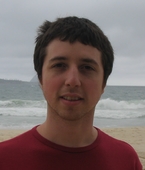 PEDRO FELZENSZWALB, PhD
Associate Professor
School of Engineering and Department of Computer Science
Phone: +1 401 863 1531
E-mail: pff@brown.edu

Pedro Felzenszwalb's Brown Research URL:
http://research.brown.edu/myresearch/Pedro_Felzenszwalb

On The Web:
Webpage


Are you Pedro Felzenszwalb? Click here to edit your research profile.