My research is mainly focused on better understanding the causes of pancreatic and brain cancers with the goal of providing means to prevent these deadly cancers. I work primarily with large cohort studies and examine risk factors such as diet, BMI, allergies, infection and genetic susceptibility.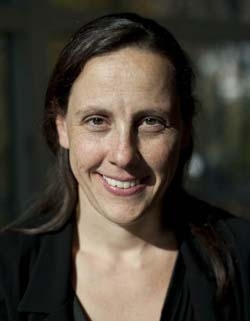 DOMINIQUE MICHAUD, ScD
Associate Professor of Epidemiology
Epidemiology

E-mail: Dominique_Michaud@brown.edu

Dominique Michaud's Brown Research URL:
http://research.brown.edu/myresearch/Dominique_Michaud
Brown collaborators:
Collaborators at other institutions:
Elio Riboli, Imperial College London
Paolo Vineis, Imperial College London
Edward Giovannucci, Harvard School of Public Health
Charles Fuchs, Dana-Farber Cancer Institute
Brian Wolpin, Dana-Farber Cancer Institute
Jacques Izard, The Forsyth Institute
Meir Stampfer, Brigham & Women's Hospital
Carlos Camargo, Brigham & Women's Hospital and MGH
Are you Dominique Michaud? Click here to edit your research profile.