Professor Daniels' research interests (2013):
PRIMARY INTERESTS:
Binocular Infrared Eye Tracker, with wireless data transmission

Baseball batting order optimization

Colored Tiling Problems: Human vs Machine methods for solving

Stereoscopic Illusions: Necker Cube, Chromostereopsis, Pulfrich Illusion

SECONDARY INTERESTS:
* Stereo-stethoscope
* Estimating (number) of real objects vs images or videos of same objects
* Tarantula locomotion
* Time series prediction using neural networks optimized by breeding algorithms
* Minimized combinatorial logic gates for large truth tables when XOR gates allowed.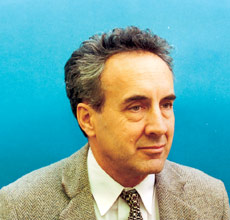 JERRY DANIELS
Assoc. Professor
Engineering
Phone: +1 401 863 1347
Phone 2: +1 401 863 9852
E-mail: Jerry_Daniels@Brown.EDU

Jerry Daniels's Brown Research URL:
http://research.brown.edu/myresearch/Jerry_Daniels

On The Web:
Jerry Daniels


Are you Jerry Daniels? Click here to edit your research profile.