Professor Silverman's research focuses on algorithms for the building and use of real-time digital signal processing/speech processing based systems. Work is underway on the integration of algorithms with hardware and software, in particular, for microphone-array systems, speech recognition systems, and reconfigurable parallel processors.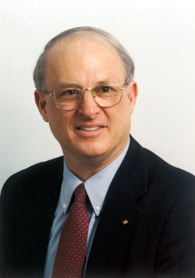 HARVEY SILVERMAN
Professor
Engineering
Phone: +1 401 863 1431
Phone 2: +1 401 863 3918
E-mail: hfs@lems.brown.edu

Harvey Silverman's Brown Research URL:
http://research.brown.edu/myresearch/Harvey_Silverman

On The Web:
http://www.lems.brown.edu/hfs.html


Collaborators at other institutions:
David Cooper
Iris Bahar
Joseph Mundy

Are you Harvey Silverman? Click here to edit your research profile.