Our primary research interest is to understand how the human immune system recognizes invasive bacterial infections. We study toxins and invasion genes from bacterial pathogens with the long term goal of developing better treatments and new vaccines against severe bacterial infections.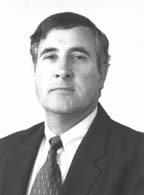 STEVEN OPAL, MD
Professor of Medicine
Medicine
Phone: +1 401 729 2545
Phone 2: +1 401 729 2610
E-mail: Steven_Opal@Brown.EDU

Steven Opal's Brown Research URL:
http://research.brown.edu/myresearch/Steven_Opal

Are you Steven Opal? Click here to edit your research profile.