Barry Lester's research is on the study of developmental processes in children at risk. This includes children at risk because of biological factors and children at risk due to social factors.

Overview | Research | Grants/Awards | Teaching | Publications

Barry M. Lester, Ph.D. is Professor of Psychiatry & Human Behavior and Pediatrics at Brown Medical School. He is founder and Director of the Brown Center for the Study of Children at Risk at Women & Infants Hospital, and Brown Medical School. The Center provides research and clinical services for infants at risk and their families as well as research and clinical training. Dr. Lester received his Ph.D. in Developmental Psychology from Michigan State University in 1973. He also completed a postdoctoral fellowship in pediatrics at Harvard Medical School. His specialty is developmental processes in infants at risk, including infants with prenatal substance exposure. He is particularly interested in the interplay between the biological, parenting, and social environmental forces that drive development. His research has been supported by NIH grants for over 30 years. A past member of NIH study sections, Dr. Lester is currently a member of the National Advisory Council on Drug Abuse. He is past president of the International Association for Infant Mental Health. He is the author of more than 200 scientific publications and 16 books.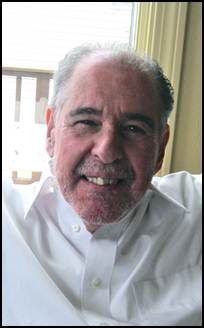 BARRY LESTER, PHD
Professor of Psychiatry & Human Behavior, Professor of Pediatrics
Deptartment of Psychiatry & Human Behavior, Department of Pediatrics, Director, Brown Center for the Study of Children at Risk
Phone: +1 401 453 7640
E-mail: Barry_Lester@Brown.EDU

Barry Lester's Brown Research URL:
http://research.brown.edu/myresearch/Barry_Lester

On The Web:
Brown Center for the Study of Children at Risk website, Barry Lester, PhD, Director


Collaborators at other institutions:
Charles Bauer, Seetha Shankaran, Henrietta Bada, Abhik Das, Lynn Smith, Chris DeRauf, Rizwan Shah, Trecia Wouldes, Elana Newman, Penny Grant

Are you Barry Lester? Click here to edit your research profile.