Currently, our laboratory is conducting experiments using mouse models to determine the factors that cause inflammation and protective immunity to bacteria that infect the liver and/or lungs.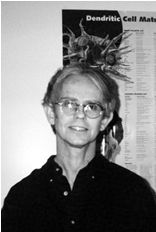 STEPHEN GREGORY, PHD
Associate Professor of Medicine (Research)
Medicine
Phone: +1 401 444 7369
E-mail: Stephen_Gregory@Brown.EDU

Stephen Gregory's Brown Research URL:
http://research.brown.edu/myresearch/Stephen_Gregory

Are you Stephen Gregory? Click here to edit your research profile.