I study how people think in the face of uncertainty. My goal is to understand the flexibility of cognition - how people are able to think effectively in entirely new situations with little prior knowledge.

My working hypothesis is that people do this by combining general logic-like rules with sophisticated memories. My main approach is to develop mathematical theories for explaining activities like reasoning, categorization, and judgments of probability. I test these theories in my lab by examining people's ability to answer simple questions and name things.

Overview | Research | Grants/Awards | Teaching | Publications

Steven Sloman received his B.Sc. from the University of Toronto in 1986 and his Ph.D. in Psychology from Stanford University in 1990. He is a computationally oriented cognitive psychologist who studies how people think. He has studied how people categorize the world and the relation between our names for things and our thoughts about things. He has also studied inductive inference, judgments of probability, decision making, and reasoning. Steve's current work focuses in large part on how people reason causally about the world. These interests are reflected in his book, Causal Models: How We Think About the World and Its Alternatives, published by Oxford University Press in 2005.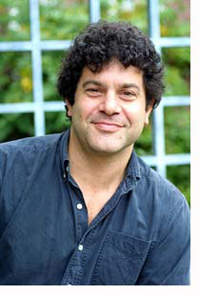 STEVEN SLOMAN, PhD
Professor
Cognitive & Linguistic Sciences
Phone: +1 401 863 7595
Phone 2: +1 401 863 2616
E-mail: Steven_Sloman whoisat Brown.EDU

Steven Sloman's Brown Research URL:
http://research.brown.edu/myresearch/Steven_Sloman

On The Web:
NASA grant supports scientist's work toward helping computers grasp the human mind
Sloman lab wepage


Collaborators at other institutions:
Evans, Jonathan, University of Plymouth, UK

Hadjichristidis, Constantinos, University of Leeds, UK

Hagmayer, York, University of Göttingen, Germany

Lagnado, David, University College London

Lombrozo, Tania, Harvard University

Malt, Barbara, Lehigh University

Over, David, University of Sunderland

Robinson, Emanuel, Georgia Tech

Walsh, Clare, University of Plymouth, UK


Are you Steven Sloman? Click here to edit your research profile.