John Cherry's teaching and research interests, and thus also his publications, are eclectic, and reflect his "mixed" background in Classics, Anthropology, and Archaeology, as well as educational training on both sides of the Atlantic, and archaeological fieldwork experience in Great Britain, the United States, Yugoslavia, Albania, Italy, the southern Caucasus, and (especially) Greece. He currently co-directs a diachronic field survey project on Montserrat in the Caribbean Lesser Antilles.

Overview | Research | Teaching | Publications

After a brief stint in the late 1970s in the Dept. of Ancient History and Classical Archaeology at the University of Sheffield, John Cherry was appointed to a University Lectureship in Aegean Prehistory in the Faculty of Classics at the University of Cambridge (1980 - 1993), and as a Fellow and Tutor at Fitzwilliam College, where he directed studies in Classics and in Archaeology & Anthropology. In 1993 he moved to the University of Michigan as Professor of Classical Archaeology and Greek, serving there for 11 years as Director of the Interdepartmental Program in Classical Art and Archaeology, and as a Curator in the Kelsey Museum of Archaeology. He was appointed at Brown in 2006 as Joukowsky Family Professor of Archaeology and Professor of Classics. His archaeological fieldwork over four decades has included projects in Great Britain, the United States, Greece, Italy, Armenia, and (currently) Monserrat in the Caribbean.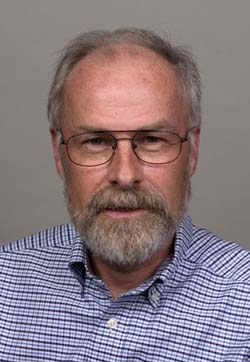 JOHN CHERRY, M.A. (ad eundem), Brown University, 2008; M.A. (Statutory), University of Cambridge, 1983; Ph.D., Archaeology, Southampton University, 1981; M.A., Anthropology, University of Texas at Austin, 1973; B.A., Latin and Greek, Bristol University, 1969
Joukowsky Family Professor in Archaeology and Professor of Classics
Joukowsky Institute for Archaeology and the Ancient World
Phone: +1 401 863 6412
E-mail: John_Cherry@brown.edu

John Cherry's Brown Research URL:
http://research.brown.edu/myresearch/John_Cherry

Are you John Cherry? Click here to edit your research profile.