Several clinically important diseases and tumor-associated genetic alterations have been linked to human chromosome 9p. We are focusing our research on two different diseases whose causative genes are located on 9p. We are interested in identifying the mechanism by which mutations in the gene RMRP, RNA component of the mitochondrial RNA processing gene, cause the genetic disease cartilage-hair hypoplasia.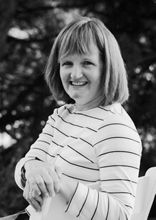 CYNTHIA JACKSON, Ph.D., University of Illinois, 1983
Associate Professor of Pathology & Laboratory Medicine
Pathology & Laboratory Medicine
Phone: +1 401 444 4370
E-mail: Cynthia_Jackson@Brown.EDU

Cynthia Jackson's Brown Research URL:
http://research.brown.edu/myresearch/Cynthia_Jackson

Are you Cynthia Jackson? Click here to edit your research profile.